Click here for the information and tips about DYNS sizes.
---
SORRY, WE'RE OUT OF STOCK


Experience a thrilling ride with the sleek black motorcycle jeans, a perfect balance of superb comfort, protection and style that makes any rider look the part! Built with the World's Strongest Fiber™, Dyneema® along with supported knee and hip protectors, these biker pants will give all the protection you need when cruising down the highway. This practical pair will not only turn heads on the bike, the classic five-pocket motorcycle denim design is guaranteed to steal all the attention out in the town. Only for those who want to bring some serious style to their ride.
World's strongest fiber: 15 times stronger than steel ensures your motorcycle riding pants will handle dangerous slides.
The most comfortable protection:  Also the closest you'll get to the trendiest pair of high street jeans.
Single layer jeans: The iconic motorcycle riding jeans provide excellent thermal performance. There is no "insulation" like inside of traditional yellow-lined pants.
Saving protection: The motorbike jeans provide super soft impact protection at the knee and hip, so discreet you wouldn't even notice that they're biker pants.
Sleek black color: Carbon - dark washed, slightly bleached denim fabrics. A color to match any bike.
Breathable Material: Expertly crafted Double Face Denim - Weft Stretch. 68% Cotton / 25% Ultra High Molecular Weight Polyethylene (Dyneema®) / 5% Nylon / 2% Elastane 
Maximum Protection: Unique motorcycle denim fabrics impact abrasion resistance (Darmstadt) prEN 17092-1:2017 AA Rating. 4 removable Hip and Knee protectors. Body Armor Classification: EN 1621-1: Type B Level 2. Knee protectors are adjustable in 3 heights.  
Comfy Fit: Regular fit riders jeans - very little taper in a straight jean from knee to ankle. Designed for comfortable wear that does not restrict leg movement or operation of the foot controls.
Our Best Seller in black
Introduced in 2019, DYNS STRADA is our primary and most popular product. Back in the day, we wanted to create a pair of fully-protective motorcycle jeans that you could wear just like your everyday jeans. You should feel no difference.

We stand against the idea of starting with a high abrasion-proof layer and simply stitching actual jeans on top. Our philosophy is different. If you're wearing jeans, they should be real jeans. No abrasion-proof "Long Johns" inside.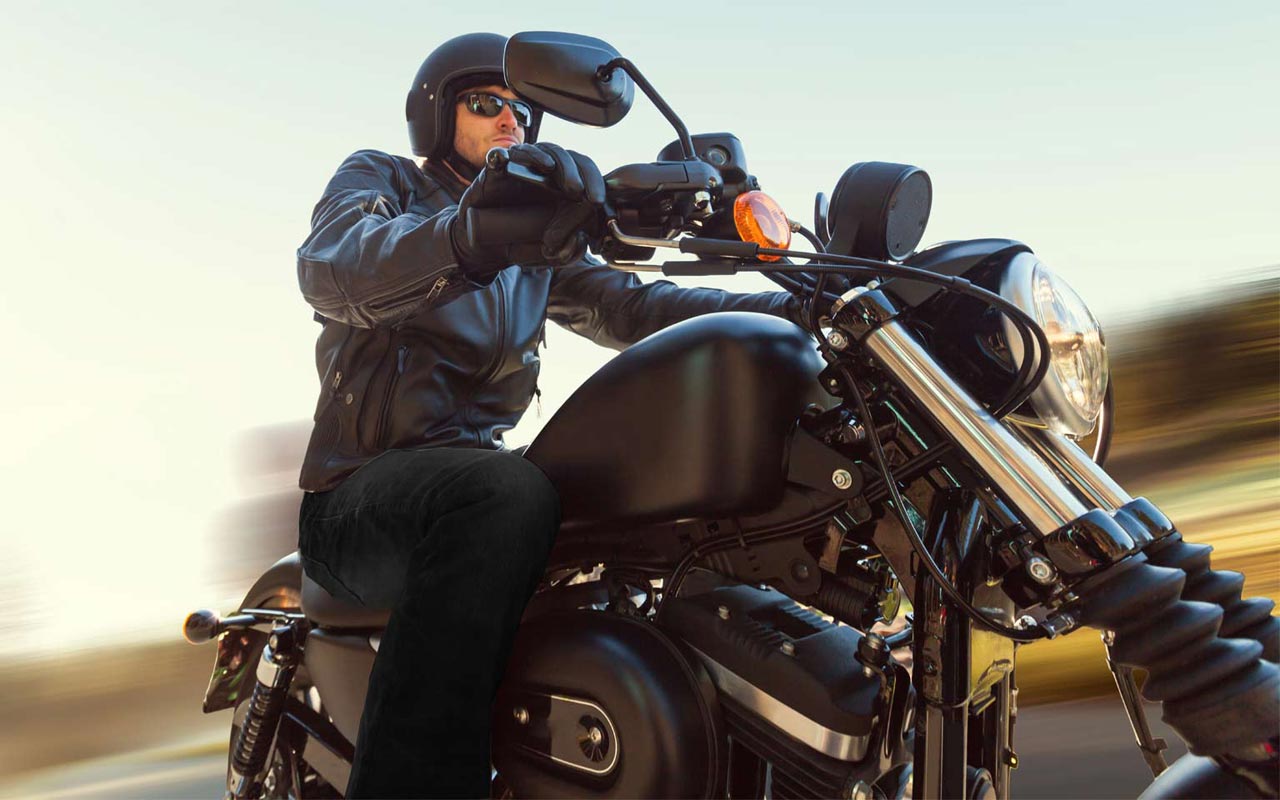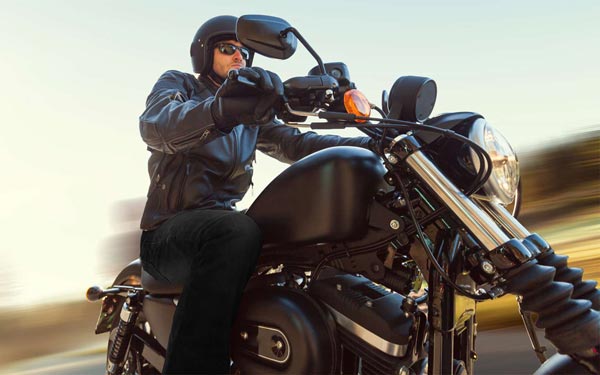 New technology that makes Denim special
The classic cotton Denim used for jeans is already 150 years old. It can be abrasion proof too! The answer is UHMWPE – the strongest fiber in the world. A very thin layer is 15 times stronger than steel. The yarns are imperceptible when woven with cotton but change the abrasion properties dramatically. For example, regular denim can survive from about 10mph slide speed to a standstill. But the denim we use for STRADA jeans is AA certified and can withstand speeds up to 5 times higher.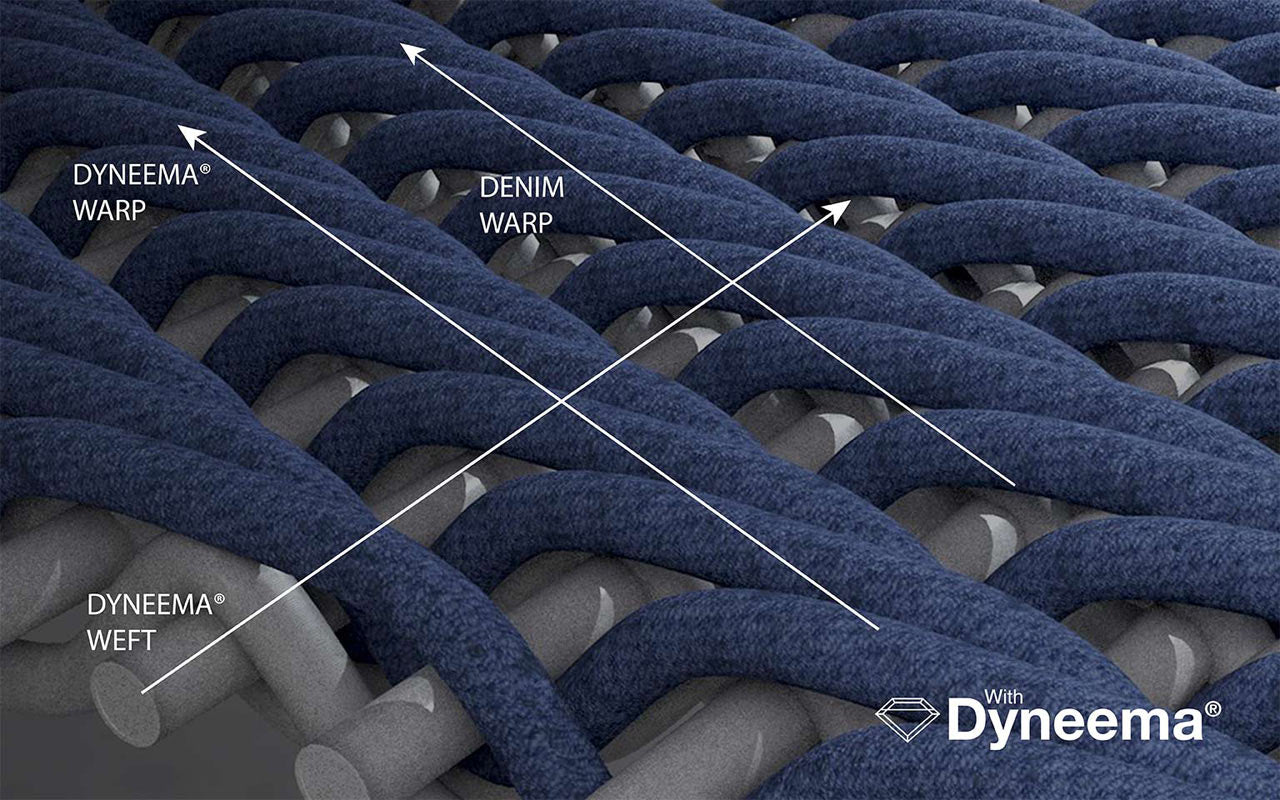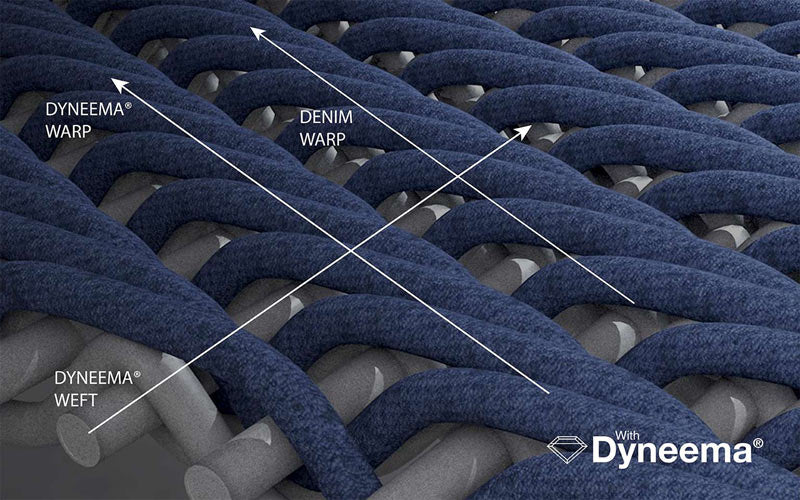 Protectors
No, you don't have to buy impact protectors separately.

Pursuing a goal to deliver the most comfortable yet most protective jeans, we found the best material for our knee and hip protectors - a special thermoplastic elastomer made of German manufactured BASF material.

Dyns hip and knee protectors are extremely flexible – they can deform under external force and then return to their original shape. As a result, these protectors are impact-resistant, thus improving the safety of the rider. Moreover, they are perfectly adjustable and therefore do not restrict movement. You may also appreciate their light weight. And most importantly – the protectors are certified in SATRA - an independent research and testing organisation established in the UK in 1919 for the highest possible Level-2 protection according to EN1621-1:2012 standard.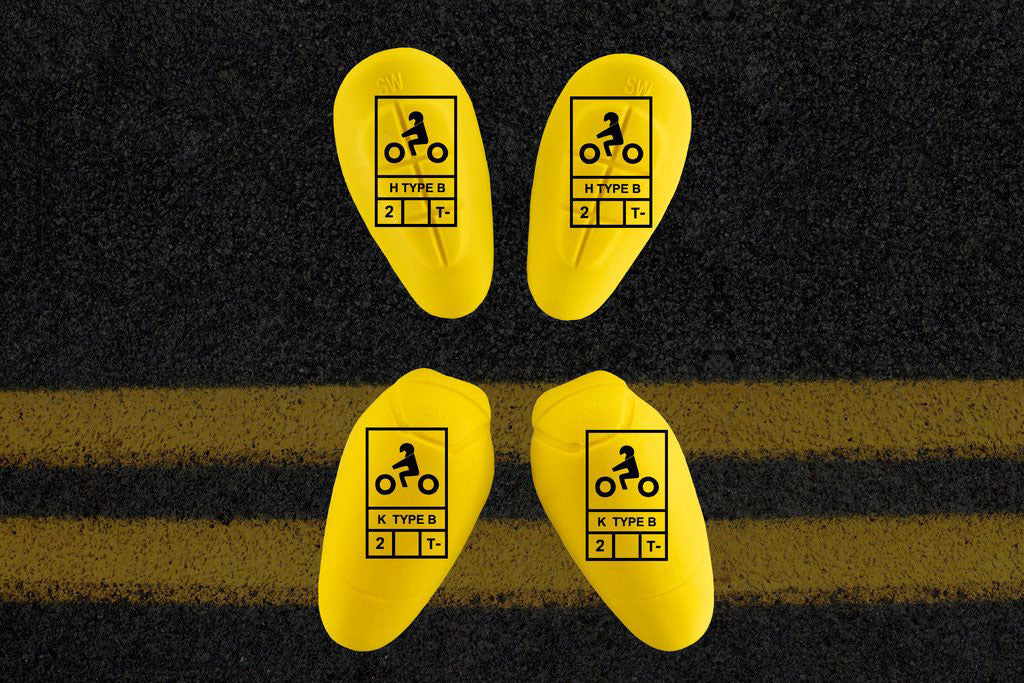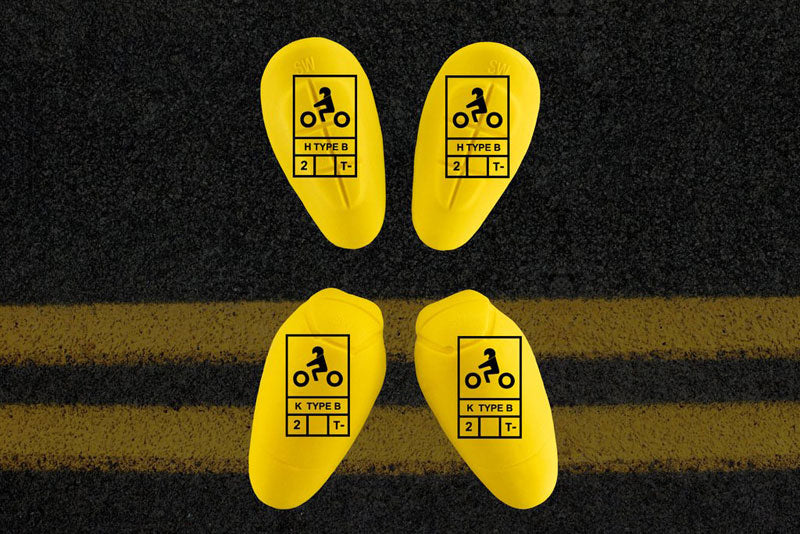 Dyneema® or Armalith®? The truth is, it doesn't really matter.
We combine both fabrics in our production. Both of them are tested under strict prEN 17092-3:2017 standards, and both of these materials consist of regular cotton with UHMWPE fiber woven inside. UHMWPE - Ultra High Molecular Weight Polyethylene - is a synthetic material 15 times stronger than steel. It is made of extra-thin yarns that are imperceptible when woven with cotton but dramatically change the abrasion properties.

The main difference between Dyneema® and Armalith® is how UHMWPE fiber forms an invisible but super-strong mesh inside the cotton fabric. Dyneema® uses a unique double warp beam with cotton on the front and Dyneema® on the back and weft. Armalith® uses a different weaving technology. Every Armalith yarn is a composite of the UHMWPE core and Indigo cotton covering. This allows use of more UHMWPE without losing the comfortable properties of regular Denim.

Both technologies are great. Their producers supply fabric for our manufacturing that's absolutely fantastic in terms of look and feel. They also deliver abrasion-proof certificates alongside the fabric rolls. This makes us feel sure that our customers will be safe in our jeans.